Comfort-Truss Hernia Belt Single Side
$39.99
Men's Size Chart
If you are in between sizes, lean toward the smaller size as the fabric will stretch out a bit over time.
↓ CHOOSE YOUR SIZE ↓
Important note: Due to supply chain issues caused by COVID-19 we are currently on backorder for many sizes. Stock status is shown above the "Add To Cart" button when you select your size below. We are hoping to get them back in stock around the middle of November, but there could be delays beyond our control. CLICK HERE to see the latest update on production.
Bulk Discounts on Any Style and Size Combination!
| | | | |
| --- | --- | --- | --- |
| 1 | 2 | 3-5 | 6+ |
| -0% | -10% | -17% | -25% |
Description
Additional information
Interchangeable Pads
Description
The Comfort-Truss Single Side Hernia Belt is designed to be a super comfortable, flat pad hernia truss that is a low profile option to the big, bulky and uncomfortable hernia belts on the market. Designed for people with active lifestyles that suffer from a reducible inguinal hernia on either the right or left side. Get your life back! Get back in the action with the Comfort-Truss Single Side Hernia Support Belt.
What makes it so comfortable?
Super Flexible Nylon Lined Breathable Neoprene
3mm fabric is slim fitting and does not bulge your clothes out
Leg Strap is not so thick to feel bulky, but not thin enough to dig into the skin
Flat pad does not dig in to the hernia site but supplies ample hernia support
Who Uses Comfort-Truss Single  Hernia Support Belt?
The comfort-truss can be worn in or out of the water on the left or right side for a reducible inguinal hernia. Great for men and women to use during any physical activity or for general hernia management.
Take a moment to read our excellent hernia belt reviews! Your search for a hernia belt that you can actually wear all day stops here.
THE MOST SLIM FITTING MINIMALIST DESIGN ON THE MARKET
Constructed from a single piece of breathable neoprene with a rash proof inner layer and no seams except to hold on the pad pocket and the velcro. This means an incredibly comfortable hernia truss with no chafing, which moves with your body no matter what you're doing. There are also no metal buckles or loops so you won't have any embarrassing incidents at airport security!
FULLY ADJUSTABLE
The entire outside layer of fabric is the loop side (fuzzy side) of the velcro, which means you can stick the waist and leg straps on anywhere you want for literally unlimited adjustability.
UNDETECTABLE
Low profile design is completely stealth even when worn under swim trunks
AMPHIBIOUS
Designed by an avid surfer and all around active person so that it stays where it's supposed to in or out of the water.
1/4" Thick Interchangeable Flat Pad
Not enough pressure on the hernia? Swap out the 1/4" pad with our optional 3/8" or 1/2" thick pad (sold separately) for a customized fit.
WHAT'S THE STORY BEHIND THE COMFORT-TRUSS MINIMALIST?
I needed a hernia belt that I could wear all day every day, whether I was surfing, doing muay thai, riding motocross, running, working out, or just sitting at my desk. After trying every hernia truss I could find on the market, there was nothing that would work for my active lifestyle, and most of them I couldn't even wear for more than an hour without major discomfort. So I took it upon myself to design a truss that would do the job. And the Comfort-Truss was born. Since then we've helped thousands of people literally get their lives back, and stop having to live in fear of their hernia. Most people say that it's like wearing nothing at all. Too good to be true? take a browse through our reviews below and see for yourself!
-George Hirst
Comfort-Truss Founder
HIGHLIGHTS
Designed For

 Active People
Wear All Day Every Day
Low Profile Design
All Weather Comfort
Goes Undetected at the Airport

Use On Land or Water

Super Flexible Fabric

One Piece Minimalist Design
Full, Unlimited Hook and Loop Adjustability
Rash Free Inner Layer
Completely Breathable
Lightweight
Since these are to be worn against the skin, we we recommend getting at least three of the Comfort-Truss Minimalist so that you can always have a clean dry one to wear and to spread the wear and tear over a few belts.
Additional information
| | |
| --- | --- |
| Weight | .09 lbs |
| Dimensions | 4 × 4 × 1 in |
| Size | Small, Medium, Large, X-Large |
| What side is your hernia on? | Left, Right, Both |
Comfort-Truss Version 2.0 is equipped with an open top pocket which allows the 1/4″ pad which comes stock in the belt to be swapped out with thicker pad sizes. We have 3/8″ and 1/2″ thick pads available for purchase.
Customer Reviews
Write a Review
Ask a Question
04/03/2020
Stephen M.
GB
Comfort Truss - Medium Right Support Belt
Two things made me hesitate about buying the Comfort Truss Support Belt. 1. It sounded too good to be true 2. The total cost was an unknown for me as I'm a UK (Scotland) resident and an import charge would be applied. Eventually I decided to bite the bullet and placed an order. So, let's deal with the cost first. Total cost (for a Medium Right Support Belt) came in at $92.00 ($40 for truss, $25 for shipping, $27 for UK import charge). A significant amount - but I'm in the (fortunate) position to be able to afford the outlay. Is it too good to be true? I've been wearing the belt for a week now and my experience is as follows:- The belt is way more comfortable to wear than the one I was previously using. Big plus The pain from my hernia has subsided to the point where it's hardly noticeable. Huge plus The swelling in my groin has also subsided to the point where I'm in danger of deluding myself that planned surgery may not be necessary. I'll need to give that some thought - but I'll chalk that up as an unexpected plus. To be clear, I'm also doing various daily exercises that may be accentuating the impact of the belt. Regardless – the belt/exercise combo is working (for me) and I'm in a much better place physically and mentally than I was prior to my purchase. In summary, I'm absolutely delighted with the belt and intend ordering another given my planned surgery will be delayed due to current (coronavirus) circumstances. It's the best $92.00 I can remember spending in a long time. Believe the hype and (if you can afford it) I advise giving it a go, If it works for you as it's done for me then it will be a game-changer.
02/11/2020
Bradley B.
AU
Feels like you're wearing nothing at all!
Nothing at all! Nothing at all! Nothing at all! I wore another brand's uncomfortable and bulky truss for three months before ordering a Comfort-truss. I wish I had done it sooner, because this is so comfortable and easy to wear. It feels like I'm wearing nothing at all.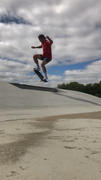 02/03/2020
Robert E.
US
Ran over 150 miles with this! Amazing!
So I was training for Walt Disney World's Dopey Challenge (48.6 miles over four days) 4 weeks before the event and one week before a 50 mile-week (simulation week) I came down with a painful inguinal hernia on my right side. "Game over", I thought. Did some research and found these little beauties. It was worth a chance I had six months of training behind me and was about to lose it all. Wow! This thing saved my bacon! I ran my sim-week plus some miles in between and then crushed the 48.6 Challenge. Thank you, thank you, thank you! This thing is designed for sports and comfort and 100% worked for me. I never chaffed with the belt, and it is super comfortable! Hernia is repaired now and waiting to recover so I can start running again.
01/31/2020
Matthew N.
AU
Best on the market!
Compared to other Hernia belts the Comfort-Truss feels like I am wearing nothing at all! I am a very active rock climber and the Comfort-Truss allows me to continue my day to day training rescheme with no discomfort whatsoever. Well worth the wait and shipping cost to Australia :-)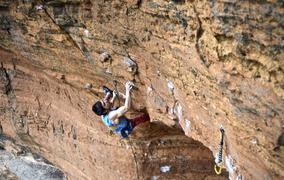 01/30/2020
James S.
US
I'm really surprised
On my first day, I really didn't know if this truss was helping or just adding a new kind of pressure. At the end of the day, when I removed the truss, I was STUNNED. The hernia kept well inside and just didn't seem to want to come out. I must have only worn the truss for fourteen hours. I didn't know if I was doing it right. I was really worried about it. I wondered if I had failed to keep the hernia in well enough when putting it on or if the hernia had come out while I was wearing it. Frankly, I wondered if buying the truss was just wishful thinking. At the end of the day area was FLAT, like I didn't have a hernia at all. It wasn't even trying to come out. I am exercising, as per the videos, but very gingerly. And now I realized that I'd only been hoping, almost dreaming, that I could heal up or at least lead a normal active male lifestyle like George. But today, I really feel like I can do this. I am absolutely stunned and happy with this trust, and I highly recommend people giving it a try.