Monthly Comfort-Truss Giveaway
HERNIA BELTS DESIGNED BY GEORGE HIRST
While trying to heal my hernia naturally without surgery as an extremely active person, I designed these hernia belts out of necessity to be able to manage my hernia every day in comfort, with confidence, and without having to hold back from doing the things I love to do.
I realized after some time of writing my blog and posting videos on youtube about my journey that there were tons of other people like me that could benefit from the use of these belts, so I decided to bring them to market allowing other people to get the extreme satisfaction of being able to live life normally even while having a hernia.
Since then the Comfort-Truss has helped thousands of people all around the world to be able to live without boundaries, and continue to do the things they love.
Take a look at the product reviews below, and you will see that there is no comparison on the market today.
Real reviews from verified customers
NOT SURE WHICH BELT WILL BE BEST FOR YOU?
Take this quiz to get product recommendations for your situation: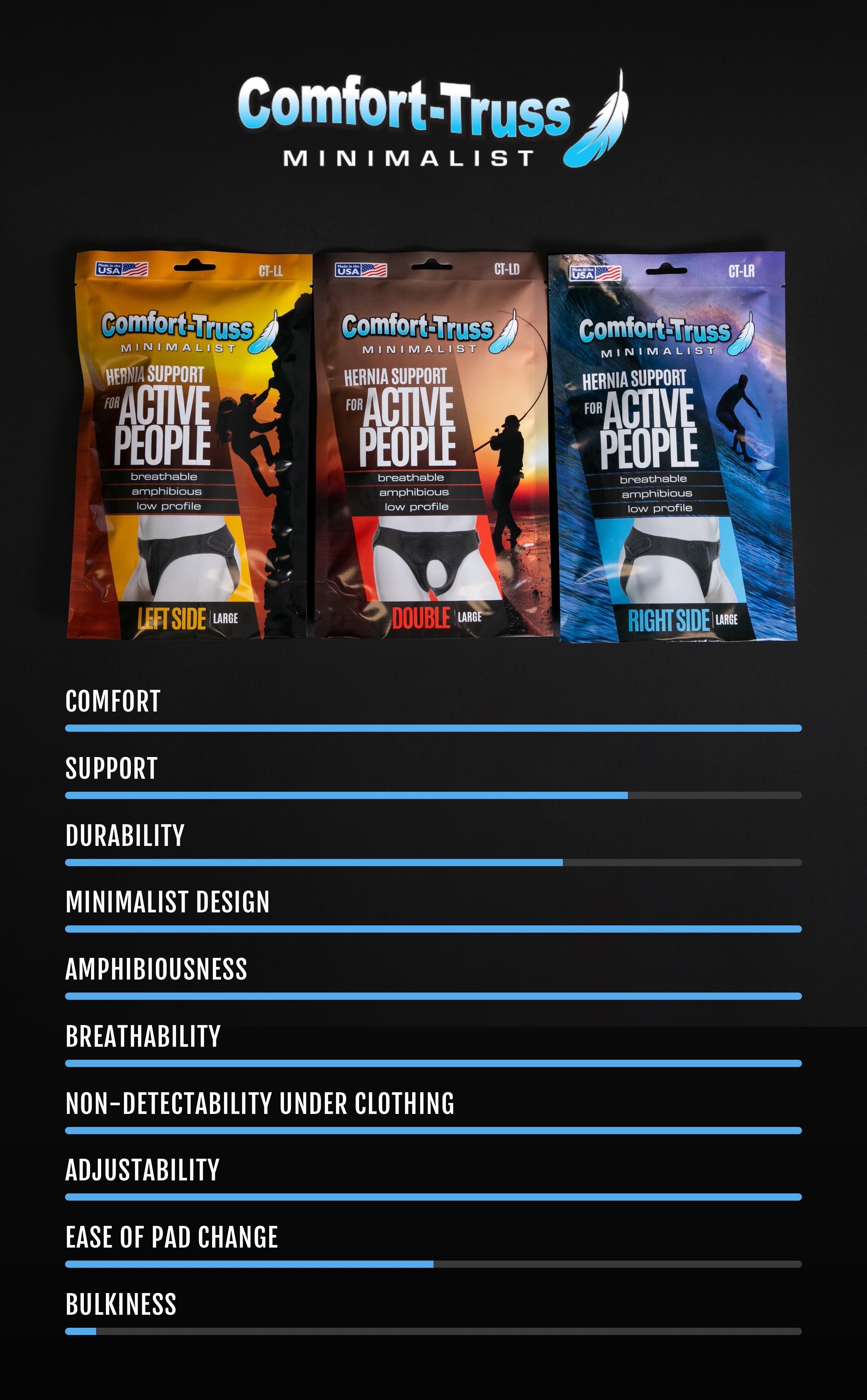 Best for minimally symptomatic reducible inguinal hernias
Shop Minimalist Now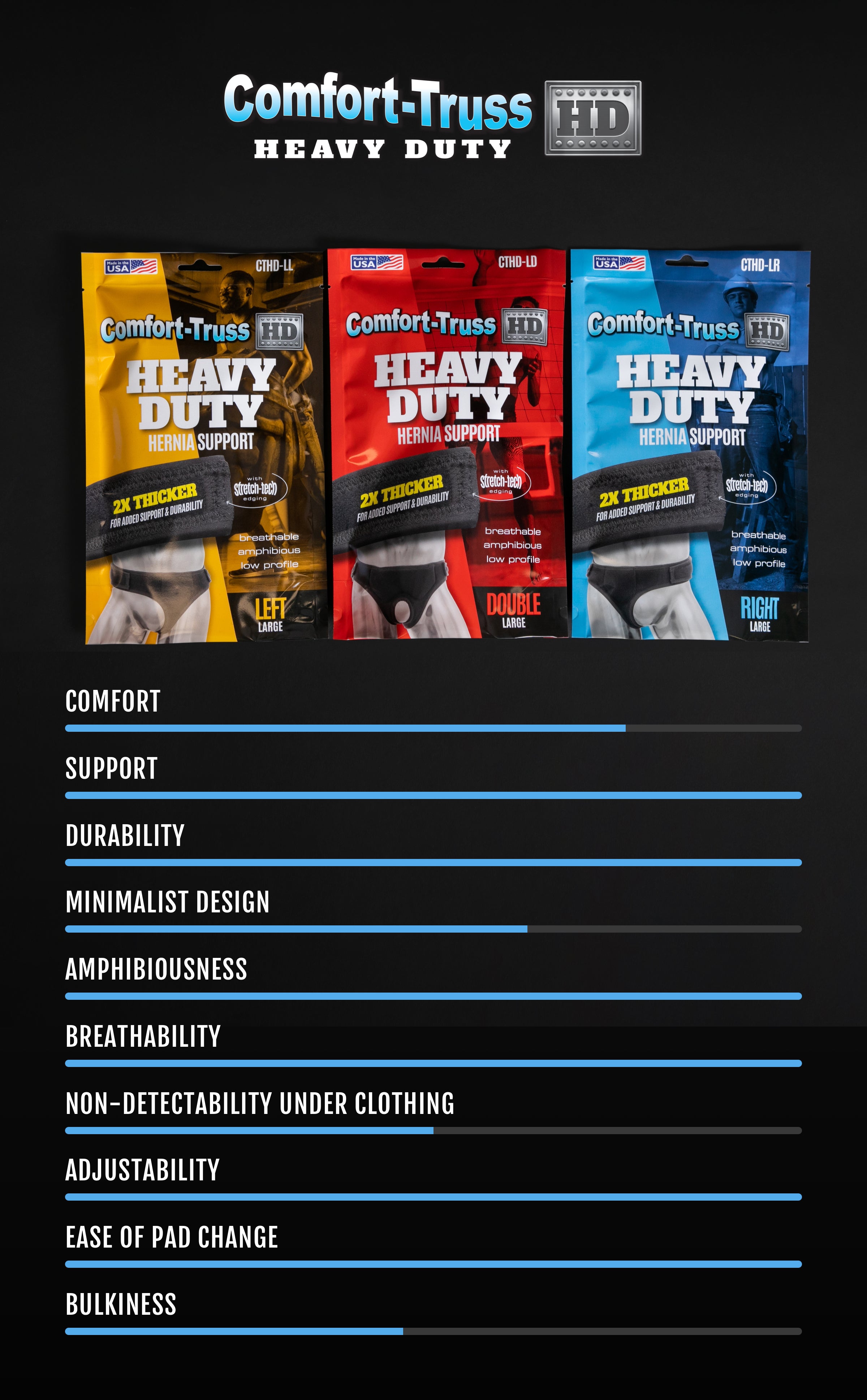 Best for unruly hernias or those who are looking for max support level and max durability
Shop Heavy Duty Now